Welcome to Passion4Maths
2023/24
Well done to you all for your fabulous grades at GCSE & A levels.  I am looking forward to another enjoyable year of Maths mentoring.  Below you can see some of the fun Maths activities I have enjoyed including baking a Slide Rule cake and making my own Passion4Maths Hexahexaflexagon.  I hope it gives you a flavour of my approach. 

Short video of the Slide Rule cake 

Hexahexaflexagon made following skills learnt at the UKMT summer school
Following a successful transition to online sessions in 2020, all mentoring is now online.  Although students may be apprehensive at first, one parent said 'I'm so glad we've given it a go as I really didn't think she'd take to an online session… but has actually decided she prefers it!'.  There are many interactive tools that can make online lessons particularly engaging especially if they have a stylus pen (although this is not essential).   For all my students I have set up a OneNote Notebook which has proved extremely useful for organisation and interaction.  See a short video clip below
Go here to see further examples of online lessons.
Online Safety is paramount.  Safeguarding students is integral to being a professional tutor.  I am a fully qualified teacher and a member of the Tutors' Association.  Since qualifying in 2009 I have completed child protection courses every three years, in line with current guidance.  The last course was in May 2020 & you can see my certificate here.  I hold a current DBS which you may verify here & check instantly (you just need to ask me for my date of birth first).  Online safety is constantly evolving & I endeavour to stay ahead of the advice by keeping in touch with other professionals.
Here is the statement included at the start of all my lessons
'Before meeting anyone online agree it with a parent or guardian first.  Never meet anyone online you do not know.  Computers are very useful tools but make sure you have plenty of off screen time too.'
Please see section 13 of my terms and conditions regarding online services.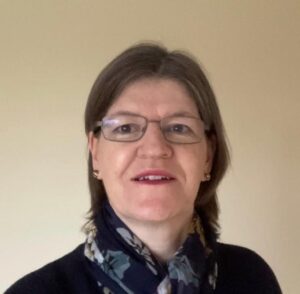 My Maths Library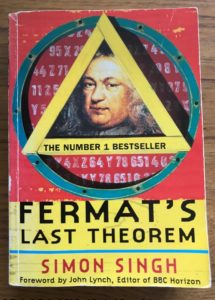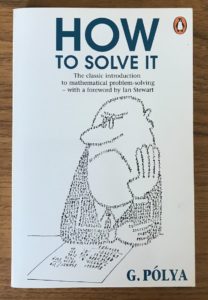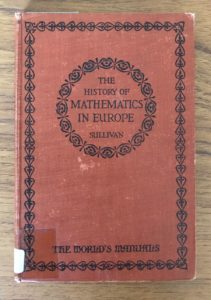 Fermat's Last Theorem by Simon Singh
The first Maths book I 'read'.   Recommended to me in the 1990's by a non mathematician!  I often retell the story about the black sheep (p147).
How to Solve it by G. Pólya 
A book I found very easy to read, stating what seems like common sense but it just needs to be stated.  My take away, 'what information have you got, what is the only thing you can do with that information, make a start & see if it works.'
The History of Mathematics in Europe by J W N Sullivan
Probably the oldest book in my collection published 1925.  I acquired it from the Mathematical Association whilst helping out on the MA bookstand at the ATM/MA Conference 2019.  I love the cross curricular of Maths, literature and history……
A fabulous reading list can be found on NRich here.