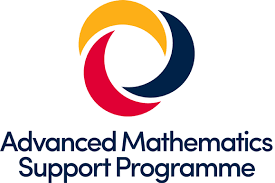 AMSP Associate Conference
Wednesday 3rd October 2018
After a very pleasant walk via the Regent's Canal and the new developments (to me anyway) behind King's Cross I arrived for my first AMSP Associate Conference. You know you are in for another fun day of Maths when the Opening Plenary begins with a Maths puzzle making a pentagon and finding a missing angle.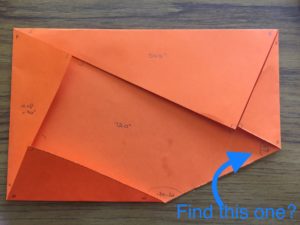 There then followed a comprehensive introduction, from Kevin Lord, on the newly formed AMSP. It was exciting to hear of all the efforts being made to increase participation of students at AS/A level Mathematics, Further Mathematics and the relatively new Core Maths qualification.
After a break for coffee, Terry Dawson gave a very useful presentation on 'Supporting Core Mathematics' (& not the old Core 1, 2 , 3 & 4 modules). It was interesting to note that the qualifications under the heading 'Core Maths' have different titles, for example
OCR 'Quantitative Problem Solving' or 'Quantitative Reasoning'.
Edexcel 'Mathematics in Context'
AQA 'Mathematical Studies'
City & Guilds 'Using and Applying Mathematics'
My understanding is, that it is an A level Mathematics qualification for anyone who has achieved a Grade 4 or above at GCSE. It is particularly useful as a compliment to other subjects with a Mathematics content; Sciences, Geography, Economics,…. I have begun my own list of possible lesson ideas here.
The afternoon programme provided a choice of workshops.
Workshop 1 'Embedding technology into AMSP activities' by Paul Chillingworth.
I was thrilled to get a chance to learn more skills on GeoGebra and discuss some activities for the Edexcel large data set; flight delays in 1987. As someone who was due to fly out on 16th October 1987 to North Africa, I can well remember the grounding of flights!! during The Great Storm.
Workshop 2 'Representing the AMSP' by Avril Steele
As a recent newbie to the AMSP, this workshop provided an essential induction into the AMSP resources and procedures.
The day finished with a possible solution to the puzzle. It was a great day especially meeting other associates particularly from the Hertfordshire region. Thank you to everyone who made a newbie feel welcome.
If there are any errors, omissions or misrepresentations please email [email protected]
AMSP Associate Conference